Keynote speakers
Mariano Hernández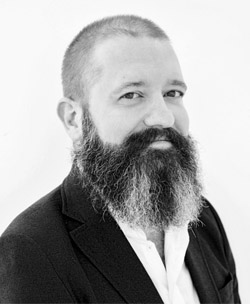 Mariano Hernández, Senior Manager Value Advisory Services at MuleSoft/Salesforce (Switzerland, Spain, Italy & Portugal)

Title: From Offering to Ecosystems, how inducement is the new marketing.

Thursday 13.15 – 14.15

Bio:
Mariano Hernández has nearly 20 years of experience in the technology, corporate transformation and marketing sector. He developed his career in recent years as responsible for Mayor Accounts and the Apple retail industry for Spain. He recently accepted the challenge of leading value consulting at Mulesoft, a Salesforce company for Switzerland, Spain, Italy and Portugal. During those years, he had the opportunity to collaborate with different companies in the field of marketing, technology and transformation, helping them in the process of defining, plan and execute business objectives that capitalize new technologies.
Always combined his main activity with teaching and research, as a guest professor at the Complutense University of Madrid, the Polytechnic University, IESE Business School and the Sloan business school at MIT.
Currently, he is finishing his PhD in artificial intelligence and its implications on consumer behavior from a marketing perspective.
Leyre Pedrol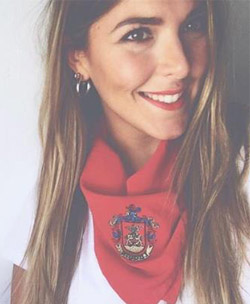 Leyre Pedrol, Digital Manager, Media & Connections Team, Marketing Iberia, Danone

Title: How to sell a yogurt with precision marketing, and not die doing it.
Thursday 18.15 – 19.15

Bio:
Just this year she celebrates a decade of experience in the digital world working with relevant brands such as Mango, Custo Barcelona, ​​Port Aventura, COS, Pronovias, Subway... Whether from the side of the communication agency, through the media agency and, even, starting with her own Digital Marketing agency.
Today she is digital manager at Danone Iberia. There she manages and creates synergies between content, tribes and brands that coexist in the digital media ecosystem, adding value to projects through the creation and distribution of assets through technology, data and new media.
But she is not satisfied with it, she is also a lecturer and tutor at universities like UB or ISDI digital business school, where she contributes with her vision on optimizing media investments, precision marketing or innovation in the ways of communication through storytelling.
Diego Barroso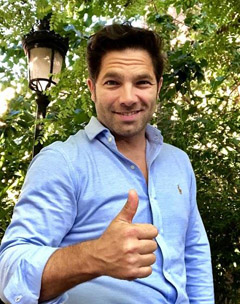 Diego Barroso, Global Digital Transformation, Nestlé.

Title: Engaging with the new digital consumer.

Friday 13.15 – 14.15

Bio:
Digital Transformation Project Manager at Nestlé and Digital Marketing Professor in Universitat de Barcelona, INSA Business School and Universitat Internacional de Calaluña (UIC). In the last two decades he worked at diverse companies around the world as Digital Business and Marketing Consultant, Brand Manager for a startup (Superleague Formula) and Strategic Planner and Account Executive at top Communication Groups such as Publicis (Saatchi & Saatchi), Interpublic (Clouseau - FCB DRAFT) and WPP (TBWA). In 2009 Diego and his business partner founded a Digital Marketing agency based in London, Ads and Tea Online Marketing, which was sold when Diego joined Nestlé.
At Nestlé he manages digital transformation projects on a global level, making sure the markets can leverage the best digital strategies, delivering the best technology available.